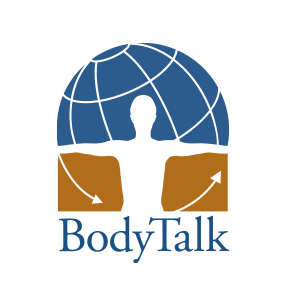 Welcome to BodyTalk in Moray, Scotland!
please join me in exploring this extraordinary therapy,
and see if it might be right for you too…..
What is BodyTalk?
BodyTalk works directly with the wisdom and self-healing ability of the body, enhancing communication and balance of all aspects of the bodymind. Under stress, whether physical, emotional or environmental, the flow of information within in the bodymind can be compromised. The BodyTalk system provides a comprehensive structure that can address both simple and complex complaints in an individualized way, and increase well-being by supporting all body systems to work at their very best.
BodyTalk is a relatively new system within the emerging consciousness medicine, drawing on some of the oldest health care traditions as well as current research in the fields of physics and biology. In the BodyTalk system, health is addressed as a finely balanced communication flow of all aspects of the body and mind. BodyTalk identifies where the flow of health is interrupted and then encourages for connections to be restored, so that the body can rebalance and its self-healing properties be activated.
What happens in a session?
With the help of neuromuscular feedback typically using the hand or arm, the practitioner will determine which areas of the body, emotions or mind are a priority for balancing. Gentle tapping on the head and sternum is then used to initiate the balancing and trigger self-healing processes.
Some shifts can be noticed straight away, others might only become apparent over the next few days. If possible, it is a good idea to reserve some integration time directly after the session. Most balancing is complete within 24 hours.
Usually sessions last around one hour, but can be longer or shorter depending on the needs of the clients' system for this particular session.
Also depending on the needs of the client, a session can be very quiet or include conversation about what the client wishes to bring to the session or experiences during the session.
The session is usually done lying down, as most people enjoy to relax that way, but a sitting position is also possible.
Who can benefit?
Because it is entirely directed by the client's system, BodyTalk is suitable for all ages and conditions. As we are all exposed to external and internal stresses and traumas, our body can often take a little help to come back into balance. Situations of chronic stress can also be supported by BodyTalk so that the body is better able to handle challenges. We might also be looking to create a more balanced inner and outer environment with the support of BodyTalk.
If children book in for BodyTalk, they are accompanied by a parent or carer, and I usually ask that at least one parent also has an individual session before bringing the child.
Animals can book in for AnimalTalk and usually take a keen interest in the session, even where tapping and testing directly on the animal might not be be possible. Also in working with animals it is helpful for their owner to also experience BodyTalk in an individual session.
Training
Katharina trained with the International BodyTalk Association and graduated as a Certified BodyTalk Practitioner in April 2011. She is now part of ongoing further training in BodyTalk, including the newest research within the BodyTalk System.
Katharina's BodyTalk practice also benefits from her extensive studies of Process Oriented Psychology with the Process Work Center in Portland, Oregon.
To book
Practice location is Healthworks in Forres,  Moray, Scotland. Distance sessions, home visits and sessions with animals are by arrangement.
Cost of a session is £40. Because I want to encourage you to make a commitment to your well-being and because follow-up can be important, I offer a voucher of 3 sessions for £100.
For further information and to arrange an appointment please click here to contact me
Professional Organisations and further reading online:
IBA (International BodyTalk Association), www.bodytalksystem.com
BTNUK (BodyTalk Network UK), www.bodytalkuk.co.uk
IPTI (Independent Practitioners and Therapists International)
Healthworks Forres, www.healthworks.uk.net