Friday 17 th November
7:30pm Garden Room / Findhorn Village Centre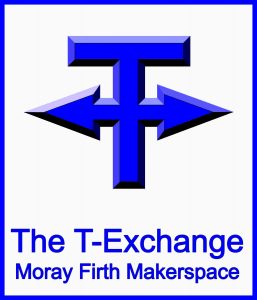 Once a month the T-Exchange, Moray Firth Makerspace, is hosting a variety of creative
projects. The November meeting will start with a short introduction into the Raspberry Pi
computer by Mark Dammer.
The Raspberry Pi is a tiny and affordable computer that can be a fun way for all ages to learn
programming or can be used for almost everything a standard laptop or desktop computer can
do. Various extensions and sensors allow the Raspberry Pi to interact with the world and make
it the ideal platform for your own practical projects such as building a weather station or
controlling a robot.
After the short presentation you will have the opportunity to gain some hands-on experience of
the Raspberry Pi. Mark and other T-Exchange members will be available for questions and
help. Feel free to bring your own Raspberry Pi if you already have one.
Mark Dammer works as an IT consultant and Ethical Hacker. He is a
fellow of the Free Software Foundation Europe and has been working
with Linux for now over 20 years.
You can also visit the T-Exchange at www.t-exchange.net